PhD in Clinical Psychology
Accredited by the American Psychological Association, the clinical psychology PhD program follows a scientist-practitioner model. Students are trained as applied researchers and scientists, developing skills in research and practical methods used to advance knowledge of the causes, prevention and treatment of emotional, behavioral and physical health problems within diverse communities.
We embrace a community psychology orientation that emphasizes multiple influences on the health and wellbeing of individuals and communities and values engaging communities in all aspects of the work that we do.
Our training is grounded in developmental and social-ecological perspectives that attend to the intersection of multiple forms of diversity and recognize the impacts of systemic oppression on individuals and communities. We aspire to train behavioral scientists who are able to identify, implement and evaluate strategies to promote equity and social justice and to reduce health and mental health disparities in a variety of settings.
Faculty subscribe to a range of theoretical orientations, including cognitive-behavioral, family systems, social-ecological and community frameworks. These perspectives enable students to develop a broad base of knowledge and the opportunity to specialize in particular areas of research and evidence-based application.
---
Faculty Mentor Requirement
The clinical program follows a mentorship model. Qualified applicants are chosen based on how their interests fit with the overall goals of the program and with the research interests of specific faculty members. These faculty will be available to mentor students beginning in the 2024-25 academic year: Dr. Sarah Calabrese, Dr. Jody Ganiban, Dr. Christina Gee, Dr. Fallon Goodman and Dr. Mimi Le.
Applicants should review bios for these core faculty and indicate their ranking on the online application for the PhD program in clinical psychology.
---
Program Information
American Psychological Association Accreditation
The clinical psychology program has been accredited by the American Psychological Association (APA) Committee on Accreditation (COA) since 1970. COA is part of the Office of Program Consultation and Accreditation (OPCA).
View Student Admissions, Outcomes and Other Data
Further information on the Department of Psychological and Brain Sciences' accreditation status and the accreditation process may be obtained from the American Psychological Association:
American Psychological Association
Office of Program Consultation and Accreditation
750 First St. NE
Washington, DC 20002-4242
202-336-5979
[email protected]
The clinical psychology program is also recognized by the Society for Community Research and Action as a doctoral clinical-community training program.
Clinical Training
To build real-world clinical experience, students in the PhD program complete a minimum of two assessment practica and two therapy practica in the Meltzer Psychological and Community-Based Services Center.
Additionally, students complete two externship placements in community settings. Clinical practice is supervised by licensed faculty members and clinicians at field placements.
Finally, as part of the PhD program in Clinical Psychology, students are also required to complete a one-year Psychology Internship Training Program. In almost all cases this will be an APA- approved pre-doctoral internship program.
Licensure Information
Our Clinical Psychology program trains graduates who are successfully licensed in many states. No graduate from our program has been turned down for licensure due to insufficiencies in our program's education and training. However, the practice of psychology (licensure) is regulated at the state level. State licensing authorities, commonly referred to as "State Boards," determine the specific educational and training requirements for licensure in their State. Licensure requires more training than our degree's educational requirements and may vary by state. Most states have post-doctoral clinical supervision requirements, and some states have specific training requirements that may not be automatically covered in GWU's program. For a general description of the licensing processes in clinical psychology and a state by state listing of our recent understanding of educational requirements and how GWU's program aligns with the requirements of each state, please review our Consumer Disclosure Information report (PDF).
Student Outcomes
The program develops students into well-rounded, confident professionals in several roles:
Researchers and applied scientists
Interventionists who use methods and substantive findings to inform assessment, prevention and treatment
Professionals who consider applied problems from a lifespan developmental perspective and from multiple levels within human social ecology
Clinical psychologists equipped with the specialized skills necessary for implementing promotion, prevention and treatment programs for diverse clients
Clinical Doctoral Student Handbook for Fall 2022 (PDF)
"Through class discussion, research and clinical experiences, I learned that the symptom is never bigger than the story. This has been a cornerstone of my work as a clinician."
Henry Prempeh
PhD '13
Clinical Psychology News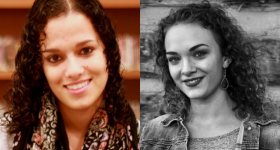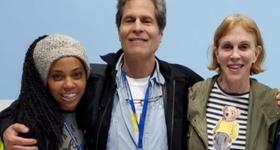 Alumnus Doctor Takes Care Abroad
For more than 45 years, Dr. Bill Goldman, BA '72, MD '75, has brought care and kindness to his patients. After retiring from his pediatric practice, he found a new home for his passion: volunteering...
Follow Clinical Psychology on Facebook
New NIMH T32 Training Program for Select Students

NIMH T32 Training Program in Approaches to Address Social-Structural Factors Related to HIV Intersectionally (TASHI)​

The George Washington University is offering full doctoral scholarships* to prepare the next generation of community-engaged researchers to develop and lead social-structural and intersectional approaches to promote equity and improve HIV and related health outcomes. The training program is supported by 18 multi-disciplinary faculty conducting both global and domestic research on HIV, mental health, substance use, and violence.

Trainees will receive instruction and mentorship in the following:​

Social and structural, critical, and intersectional theory Community-engaged research design and methods​ Multi-level intervention development and evaluation​

 

Trainees must apply and be accepted to the PhD program. Individuals from underrepresented populations are strongly encouraged to apply. To learn more about TASHI, visit tashi.gwu.edu or email [email protected].​

*Full Scholarships include tuition, living expenses, and health insurance.​​

Drs. Lisa Bowleg and Deanna Kerrigan, TASHI Co-Program Directors​

Grant writing, publication and presentation skills
Course Requirements
The following requirements must be fulfilled:
The general requirements stated under Columbian College of Arts and Sciences, Graduate Programs.
The requirements for the Doctor of Philosophy Program.
72 credits, including 54 credits in required courses, at least 6 credits in dissertation courses, and 15 credits in dissertation or elective courses. Students also take five 0-credit courses and successfully complete a comprehensive examination.
In addition, students are required to obtain clinical training, including a minimum of two assessment practica and two therapy practica in the Meltzer Center's Psychological and Community-Based Services, and to complete a one-year psychology internship training program. In almost all cases this will be an APA- approved pre-doctoral internship program.
Course List
Code
Title
Credits

Required

Methods/Statistics

PSYC 8205
Multiple Regression Analysis in Psychological and Social Sciences
PSYC 8206
Multivariate Analysis and Modeling
PSYC 8202
Psychological Research Methods and Procedures

Breadth

PSYC 8210
Developmental Theories and Issues
PSYC 8250
Foundations in Cognitive Neuroscience
PSYC 8253
Social Cognition

Clinical core

PSYC 8207
Psychological Assessment I
PSYC 8208
Psychological Assessment II
PSYC 8211
Community Psychology I
PSYC 8212
Community Psychology II
PSYC 8218
Evidence-Based Interventions
PSYC 8220
Ethics and Professional Issues
PSYC 8236
Ethnic and Racial Diversity in Psychology
PSYC 8237
The Practice of General Psychology I
PSYC 8238
The Practice of General Psychology II
PSYC 8239
Lifespan Developmental Psychopathology I
PSYC 8240
Lifespan Developmental Psychopathology II

Required 0-credit courses

PSYC 8280
Theories and Practice of Clinical Supervision
PSYC 8283
First Year Seminar I: Motivational Interviewing
PSYC 8284
First Year Seminar II: Introduction to Therapy
PSYC 8285
History and Systems of Psychology
PSYC 8286
Clinical Psychology Externship

Dissertation courses

At least 6 credits total taken in the following courses:

PSYC 8998
Advanced Reading and Research
PSYC 8999
Dissertation Research

Dissertation or elective courses

15 credits to be taken in dissertation or elective courses.

Comprehensive examination

Successful completion of a comprehensive examination is required.